The ResellerRatings Elite Program Recognizes Excellence in Customer Satisfaction
Our Elite Program recognizes excellence in customer satisfaction. To display the ResellerRatings Elite badge, companies must meet stringent ratings standards, and they must subscribe to the ResellerRatings Merchant Member program to actively participate in resolving customer issues at ResellerRatings.
Minimum Ratings Requirements
Minimum 8.00 lifetime rating, 50 minimum lifetime customer reviews or Minimum 8.00 six month rating, 25 minimum customer reviews in past six months. Any rating below 8.00 disqualifies a merchant for Elite.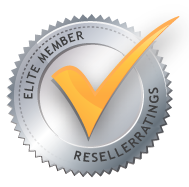 Your merchant store front is adorned with the logo for all the incoming direct traffic and from Shopping Channels to see!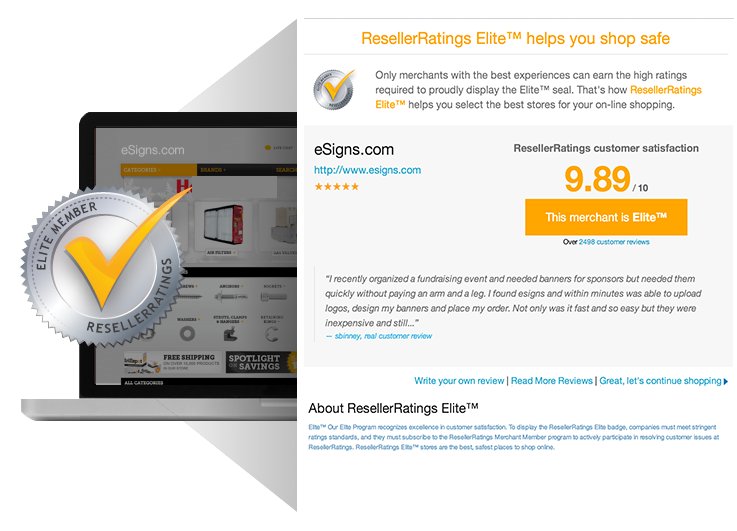 You can place the Elite Seal on your own store front which pops up information about your store, thus not interrupting with the shopper funnel.
ResellerRatings Elite is not a guarantee or a warranty that you will receive excellent service, but companies that qualify for ResellerRatings Elite have the highest customer satisfaction ratings of any companies listed on our site.
About ResellerRatings
Discover what's great about ResellerRatings.
Browse FAQ Categories
Answers to common questions, as well as details about our policies.
About ResellerRatings
Learn more about the company & reputation