We have detected that javascript is currently disabled. To get the fullest experience from our site we suggest enabling javascript. If you have any issues using our site please contact us.
Place it on your site prominently.
The Elite Seal is earned wholly. Any site that has an elite seal meets a certain set of high standards and high ratings. The Elite Seal is re-generated daily and timestamped for freshness and accuracy.
Elite Seal Placement
The Elite Seal should go on every page to improve Conversion to Sale.
×
Your ResellerRatings Reviews can be pushed straight onto your Facebook Business Page. Grow your review syndication, turn fans into buyers and complete the recommendation engine cycle. Your ResellerRatings Reviews appears as a clickable tab on your Facebook Page. Your reviews can be controlled to show certain reviews.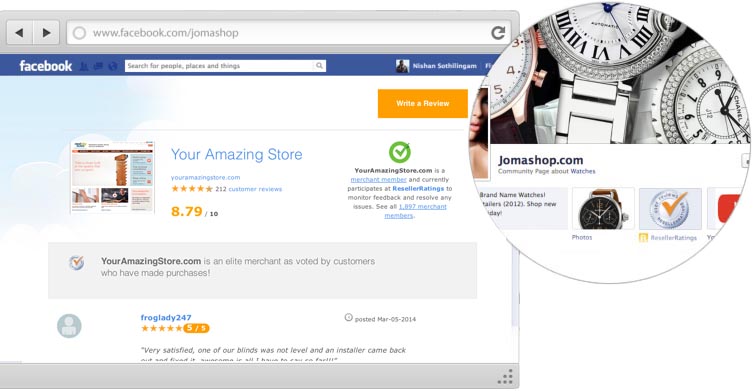 Review Accelerator
Avoid the initial hassle of code implementation and upload customer data to acquire reviews using our accelerator method. Unlike most companies, ResellerRatings gives you a 5000k mailer head start / month.

Customize your logo, set alerts, customize verbiage, and set how many days post checkout you want the survey sent out.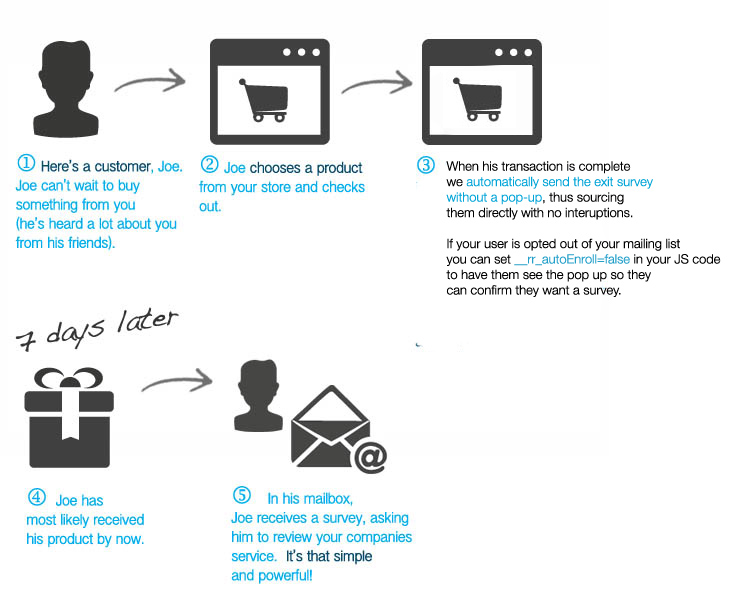 Supercharge Your Google & Bing Marketing With Stars Ratings
---
Our Store Ratings Influence Shoppers in Major Marketing Channels
ResellerRatings has the largest consumer reach than anyone else
Acquire the most Reviews Post Checkout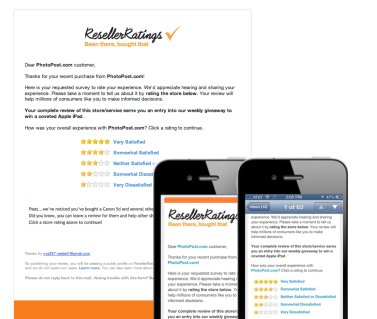 ---
Dramatically

Increase AdWords Performance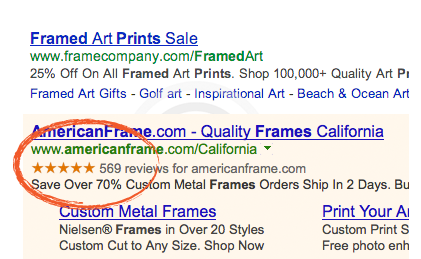 Boost Your Advertising ROI

We have the highest review authority

Our five star rating for 1000Bulbs.com, as the #1 result, is dominating the negative complaint sites for this example search, "1000bulbs scam". Counteract negative consumer venting sites like RipoffReport, Complaintsboard, or PissedConsumer? For keywords such as "scam" or "complaints", we're usually on page 1 of the search results and often the #1 result.

Earn a high rating at ResellerRatings and inject it as brand-saving contrast to the negative venting sites.
---
Power up your Social Proof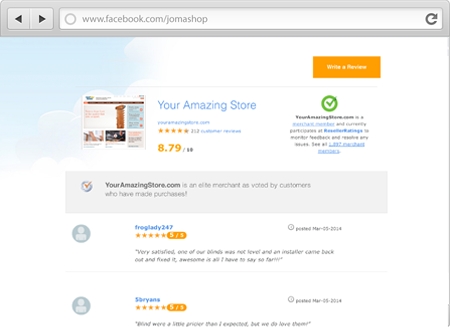 ---
Integrate and share your Brand Reviews
Consumer Care, Insights and Metrics
---

Two Day Review Buffer
Merchant Members have a window of 48-hours to preview new reviews and contact the reviewer before the public can see the post. This includes a 48-hour turnaround processing time on flagged reviews.

Customizable Alerts & Notifications
Receive email alerts about new reviews posted by customers to your page or changes made to past reviews. No need to log in 20 times a day, we'll let you know when anything on your ratings or reviews changes.

Email Customers
Send emails to reviewers via our site to address issues, engage your customers, thank your fans.

Public Comments for all to See
All registered merchants can post a public response to each customer review. Resolve current issues and showcase your active participation in a public forum for all future customers to see.

Exit Survey - Pop Up & Auto
Our most important tool to generate reviews which will appear on our site and impact your rating for as long as you are a Merchant Member subscriber. Add our copy and paste javascript to your order confirmation page following checkout to allow customers to opt-in to write reviews. On average, 95% of all exit survey reviews are positive!

Pre-populate Invoice Numbers & Purchase Dates
Merchant members can increase review acquisition by making it easier on customers. Pre-populate their review order numbers and transaction dates easily using our system and don't have them scrambling to find their receipts come time to write a review.

MultiUser Enterprise
Need multiple employee logins to manage your accounts? Now you got it. More users means a distributed work load.