Accept Reviews From Customers, and Only Customers
When fraud is suspected but uncertain, we contact the reviewer to obtain proof of their transaction, in the form of a credit card billing statement (with credit card information blacked out). This is a level of dedication that you simply won't find elsewhere.
We have a responsibility to the thousands of shoppers going through ResellerRatings. We manually look at review submissions when we suspect fraud, or are tipped off when users contact us. This catches the small percentage of fraud that our automated system may not -- we're particularly offended by retailers who think they're being clever by gaming our site and take heavy action against them. As a result, they're very sorry when their actions get publicly exposed -- a lesson to any retailer contemplating fraud.
Earn the Trust of the World's Most Respected Authorities

Google displays our ratings and reviews throughout Google Shopping, and within sponsored AdWords ads: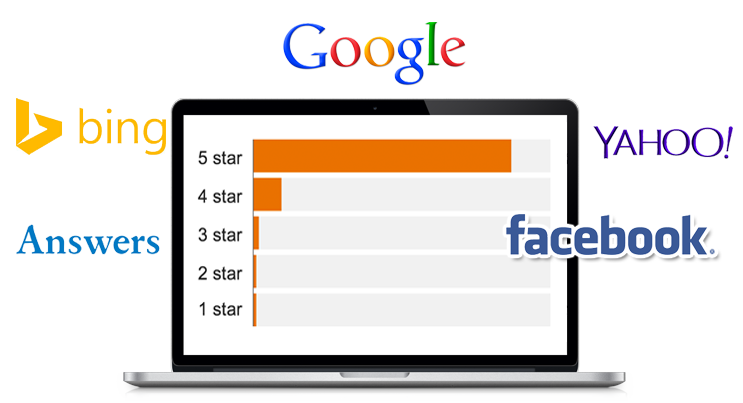 The New York Attorney General's office asked for our help to expose retailers who wrote reviews for themselves, pretending to be consumers. We helped expose a number of disreputable retailers, which the Attorney General fined.
Do Not Play Favorites for Any Reason
We do not remove reviews simply because we're asked to do so. Not for any amount of money or for any advertiser or sponsor, ever. There are many ratings sites out there that either delete bad reviews from paying sponsors upon request, or post paid recommendations for sponsors, and you should be aware of them. ResellerRatings does not. Reviews are only disabled if they don't comply with our published terms (for instance, if a non-customer writes a review) and even then, we contact the reviewer and ask them to bring their review into compliance where possible.
Always Be a Responsible Authority
We did that by an unyielding commitment to honest, integrity and fairness. Over a decade later, we are visited by over 30,000 eager and informed consumers a day! We feel a great sense of responsibility for the community we built. We know we are not the ONLY reviews site on the internet, but we do know we are the BEST reviews site. You won't likely find this level of dedication anywhere else. Our own employees, friends, family, and millions of shoppers like you rely upon reviews at ResellerRatings to guide their purchases -- it's of the utmost importance to us to maximize the authenticity and reliability of reviews for everyone.

Do Not Spam Our Users
Retailers are Encouraged to Participate
Reviews can only be written by real customers. Any retailer may contact support in regards to reviews that violate our terms of use.