ResellerRatings Key Role in Identifying Customer Perception
"ResellerRatings plays a key role in identifying the customer perception," notes Mark. For a family-owned small business, an affiliation with ResellerRatings, and thus an affiliation with Google Products and Bing Shopping, helped solidify their position in the industry among giant corporations. Mark recognizes the value of strategic content partnerships.
"As far as Google and Bing incorporating ratings into their presentation, it's only natural that ResellerRatings would be the conduit to that. It's a vote of confidence for us that Google would trust ResellerRatings as an authentic third-party that can be managing the customer perception. We see that combination as really powerful." Mark Caron, founder
Since Fat Brain Toys has joined the Merchant Member Program, the quantity of their reviews and ratings has skyrocketed.
FatbrainToys Company Profile
Fat Brain Toys has served over 900,000 satisfied customers and received numerous awards, including Internet Retailer Top 500 Retail Web Sites.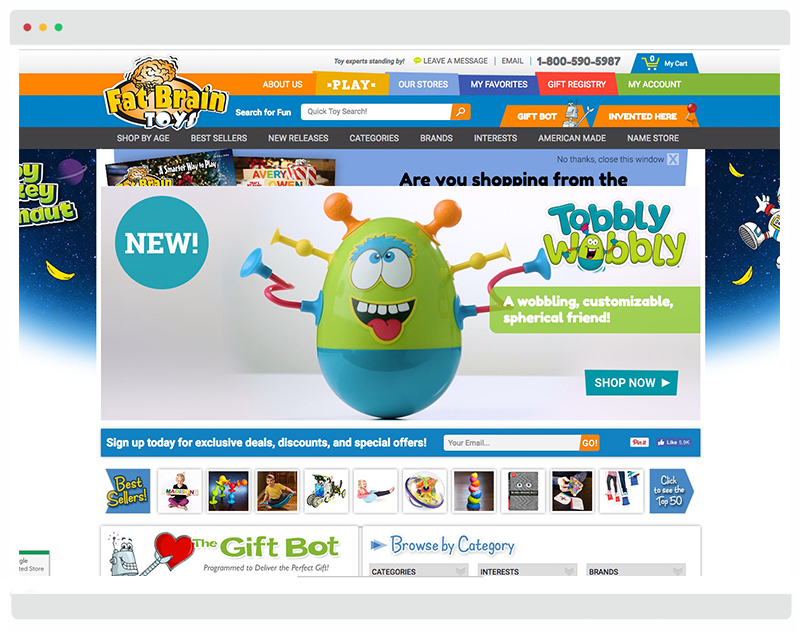 ""When you see ResellerRatings you think 'Okay they're credible. They're asking for my honest opinion.' And I think that makes a total different experience for the customer, to know they care."
Karen Carson founder